A fabulous way to spruce up the interior and exterior design of your home is with decorative windows. Such windows come in a variety of sizes and shapes and consist of anything that goes beyond the look of standard windows. Out of the many options that exist, three gorgeous styles that will work in almost any home include arched windows, skylights, and bay windows. Adding style to your home with decorative windows is just one way to spruce things up.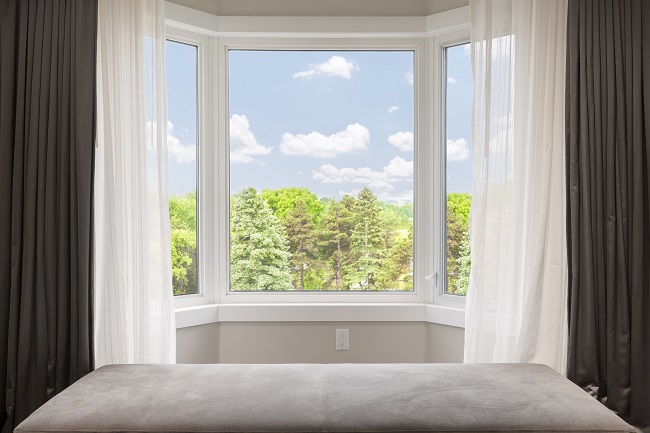 Arched Windows
This type of window with a straight edge on the bottom and an arched design on the top looks especially stunning above an entry door, such as at the front of your home. This window design also will add style when placed alone or above an existing window in a master bathroom or even the kitchen.
Skylights
If you want more natural light to stream into your home, but you don't have the wall space for more windows, have one or more skylights installed. An excellent spot to place such a feature is in your kitchen or a stairwell if your home's architecture will allow such a placement. In your kitchen, you can position the skylight over the sink or island for a trendy look. For your staircase, get one at the top of the stairs, so the area doesn't look as dark.
Bay Windows
Instead of all standard windows in your master bedroom or living room, replace one of those windows with a spectacular bay window. Not only will such a window completely elevate the interior and exterior appearance of your home, but it will provide additional seating in the room. This style of window is a look that everyone in the family will love.
When considering windows for your home, remember that you can look beyond the standard styles to give your residence a truly grand appearance. For additional information about the different types of windows you can have installed, please contact us today.