Windows and Doors for Every Style and Budget
Southern Living Windows offers a variety of window and door types to suit every need and style. We are the low cost leader in high performance replacement windows.
Most windows come in a Slimline option, a classic American Series option, and an EnergyCore option which maximizes energy efficiency. You can also choose from standard window colors which match most homes.
Not sure what you need? Contact us; we're here to help.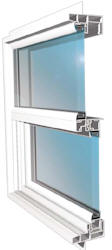 Single Hung Windows
Single hung windows may be the ones you're most familiar with. They consist of two sashes – one on top that doesn't move, and one on the bottom that slides up. These offer the option of window grids that fit between the layers of glass, making cleaning so much easier.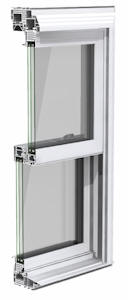 Double Hung Windows
Unlike single hung windows, double hung windows feature two sashes that both move up and down. They also tilt, making it easy to clean even the window exterior from inside your home.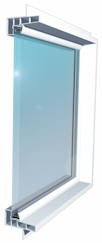 Picture Windows
Picture windows are stationary, rectangular windows that do not open. Their primary function is to let the maximum amount of light into a room or highlight a an outdoor view. Replacing two side-by-side windows with a single picture window is also a great way to modernize the look of your windows.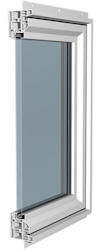 Casement or Awning Windows
Casement and awning windows are different from hung windows in that they don't slide up and down. Casement windows are usually taller than they are wide, and are hinged at the side, opening outwards to the left or right. Awning windows are hinged at the top and open outwards at the bottom.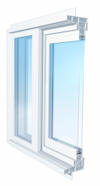 Sliding Windows
Sliding windows do just that – they slide back and forth horizontally. They're similar to double hung windows turned on their sides. Typically, sliding windows are installed in window openings that aren't very tall, but have plenty of space horizontally, to maximize natural light. They also have a more modern look than single or double hung windows.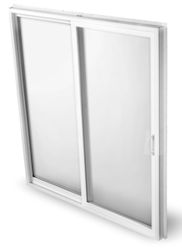 Sliding Patio Doors
Our sliding patio doors offer ease of use and minimal framing, allowing more light and better views.